Monday 10:00-7:00
Tuesday 10:00-4:00
Wednesday 10:00-4:00.
Thursday 10:00-4:00. 
Friday 10:00-4:00
.
CDC recommends that masking in public settings is not required in any county facing low or medium levels of coronavirus risk. (Currently, the risk is 'Medium' for Waldo Co. Check for updates here.) In response to these new guidelines, patrons and volunteers are not required to wear face coverings when at the library. However, patrons and volunteers are encouraged to wear face coverings, especially if they are at high risk or not vaccinated. .
.
The library will begin holding small programs with under ten attendees in the library. We will also continue to offer programs virtually. Outside groups may request to use the library for  meeting space. Please see the Building Use Policy. This policy will be reevaluated on June 25th. 
.
Public computer and printing are available. It is $.25 a page for printing and copying. Wi-Fi is available both inside and outside the library.
.
For more information and to learn about Reciprocal Borrowing, see the ABOUT page.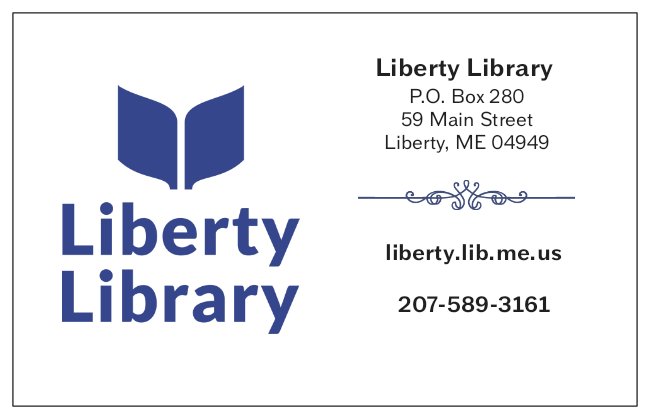 Library Cards were funded by the American Rescue Plan Act of 2021
.