The Liberty Library strives to be a a friendly and comfortable atmosphere for all visitors. The Library Director is Barb Rehmeyer. You will find her at the library on Thursday and Friday. Other days, we operate with our many dedicated Volunteers.
Please see our policies for operating procedures.
Free use of computers and wi-fi are available to all. Users must have a wireless card already installed in their laptop/notebook, PDA, or wireless device in order to log-on to the wireless network. Users must agree to our Computer Use Policy.
Printing is not available through the wireless network. The library has desktop and laptop computers from which you can print. The fee is $.25 per page for printing and for copies. The library does not offer fax service.
All fees must be paid with cash or check, as the library does not accept credit cards.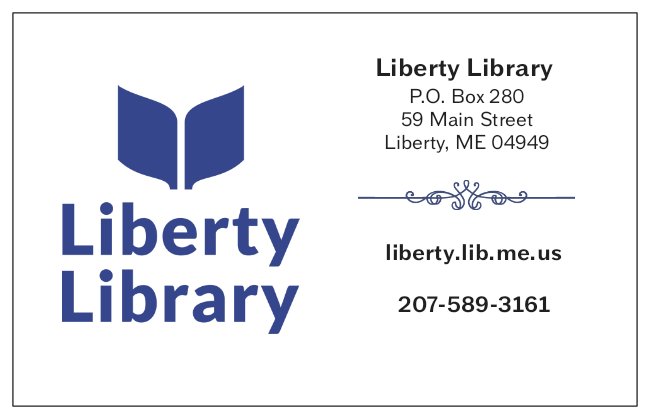 Liberty Library does not normally give out library cards, but you can request one so that you can take advantage of reciprocal borrowing. Stop by the library or call 589-3161 during open hours to apply for one. We will work on having one made as quickly as possible. You will be contacted by email when your card is ready to be picked up in person.