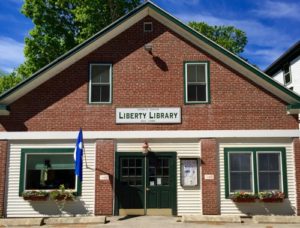 The Library Director is Barb Rehmeyer. You will find her at the library on Thursday and Friday. Other days, we operate with our many dedicated Volunteers.
For Residents (anyone who pays taxes or lives in the towns of Liberty and Montville), library membership is free. Non-residents will be charged $10.00 per year. 10 items and only 5 DVDs may be borrowed at a time. Books from our library are loaned for 3 weeks and DVDs for 2 weeks. Items from other libraries will vary.
Memberships need to be updated yearly. Expired memberships will affect your due dates, your ability to request items, and your ability to use your CloudLibrary, hoopla©, and ComicsPlus accounts. You can renew your membership by stopping by the library or calling  589-3161 when the library is open.
There is a 5 item hold limit per account. If you have trouble requesting or downloading items, it is likely that your membership has expired. Contact me or call or visit during open hours.
Maine Reciprocal Borrowing Program  allows patrons from participating libraries to visit other libraries in the program and check out books in person. Anyone with a valid library card from one of the participating libraries can visit any of the other participating libraries and check out materials. It's referred to as "walk-in" borrowing because it essentially turns your local library card into a "statewide" library card! More Information.
Liberty Library does not normally give out library cards, but you can request one so that you can take advantage of reciprocal borrowing. Stop by the library or call 589-3161 during open hours to get one. We will work on having one made as quickly as possible. You will be contacted by email when your card is ready to be picked up in person.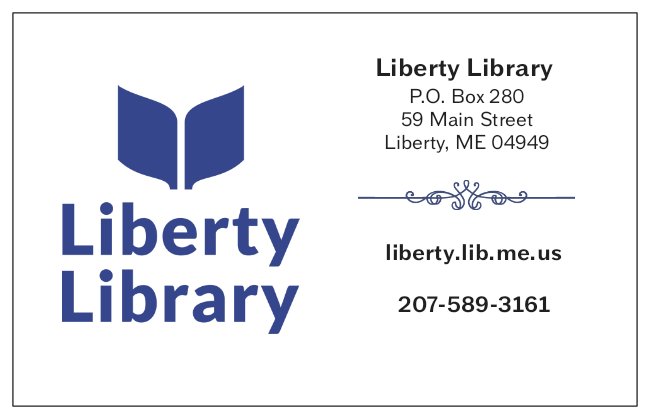 Library Cards were funded by the American Rescue Plan Act of 2021.
Free use of computers and wi-fi are available to all. Users must have a wireless card already installed in their laptop/notebook, PDA or wireless device in order to log-on to the wireless network. Users must agree to our Computer Use Policy. Printing is not available through the wireless network.
We have desktop computers from which you can print. The fee is $.25 per page for printing and copies. We are no longer offering fax services.