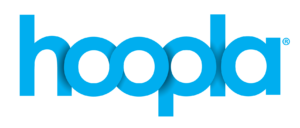 What is hoopla?
hoopla Digital provides public libraries the ability to offer patrons a variety digital services. You can Read, Watch, and Listen to more than 950,000 eBooks, audiobooks, comics, movies, music, or television titles. You sign up for hoopla with your library card number at hoopladigital.com or download the hoopla app from an app store.
Since we began using Polaris, hoopla©users need to add their PIN to 'Library Settings' before you can borrow items. Get the MILS Help Sheet about how to get your PIN.
Items have simultaneous use so there are no holds. Items are instantaneously available and will be automatically returned when lending period is over. Loan periods:
eBooks – 21 day loan
Audiobooks – 21 day loan
Comics – 21 day loan
Music – 7 day loan
TV – 3 day loan
Movies – 3 day loan
If you're using hoopla on your laptop or desktop, you will only be able to stream your borrowed titles. Only mobile devices and tablets using the app are able to download titles; all formats can be downloaded: ebooks and comics download automatically and TV, movies, music, and audiobooks will need to be downloaded manually. There is a button right below the cover art to begin the download for those formats. You are able to download through your phone data and/or through WiFi so that you can view or listen when internet is not available. Note: You can also choose to stream TV, movies, music, and audiobooks when connected to the internet.
Each Liberty Library account is limited to 5 items per month. (This may be adjusted once we determine how much it is being used so it matches our budget and goals for the service.) Bonus Borrows are available some months, once a quarter or four times a year. These hoopla Instant titles will be at no cost to libraries and require zero patron borrows.
Need help with your library number?
Your 14-digit number. To get that ID number, use 2494900000XXXX but replace the Xs with your 4-digit account number to the sequence. You will also need to add your PIN number. Call or stop by the library if you do not know your numbers. Or contact your library directly and they can help you. Note: You will not be able to access if your account has expired.
hoopla User Guides
Also available on Roku, Chromecast, and Amazon alexa according to hoopla, BUT these have not been tested by the Liberty Library. Please let us know about your experience with hoopla!
Troubleshooting
Things just not working the way they are suppose to? Try these suggestions:
On a Desktop or Laptop computer:
Clear your internet browser cache
Check you internet browser for updates
Check your computer's operating system for updates
Check to see if your problem occurs on a different browser
Try disabling VPN/Proxy server
Try disabling firewalls and/or pop-up blockers
On Mobile Devices:
Close apps running in the background
Verify you have adequate storage space
Check your app store for updates to hoopla
Check your device for operating system updates
Make sure you are using the app and not the mobile browser
Try disabling VPN
Try disabling firewalls and/or pop-up blockers
*NOTE – returning a title is never a recommended troubleshooting step.
For more tips, you can always visit their help page:
www.hoopladigital.com/help
If you can't find help for your specific need among the Frequently Asked Questions here, then please email them at feedback@hoopladigital.com. they do their best to respond within 48 hours Monday-Friday. Please include your: Library Name, Card Number, A Description of your issue or request.