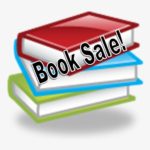 We have books for sale – $1 for hardcover and trade paperbacks, 25¢ for mass  market paperbacks and children's books. Plus, we stock the "Little Library" outside.
.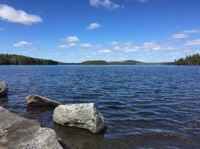 We have cards made from recycled books for sale -$2 for 1 or 3 for $5. We have Lake St. George Photo Cards for sale, $2 for 1 or 10 cards for $20. Earrings made by Ayla, 10 years old, for $3. 
.
Photo cards are also for sale at the Liberty Graphics Outlet store across the street from the library,
.
Thank you for your support!
.