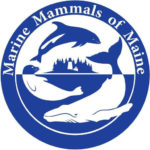 This summer's reading program theme is "Oceans of Possibilities." Pick up a Reading Record at the library or print one. This summer we are raising money to donate to Marine Mammals of Maine (MMoME) an organization that responds to stranded marine mammals and sea turtles in southern and midcoast Maine, cares for sick, injured and abandoned seals from all over New England, studies East coast marine mammal populations, and educates about global marine mammal conservation.
.
Tuesday, August 16, 6:30pm – 7:30pm – Chewonki: Tide Pools live at the Liberty Community Hall The tide pool is home to a variety of species whose uniqueadaptations allow them to maintain stability in a world that is in a constant state of change. Participants will dip their hands into the three zones of Maine's rocky intertidal ecosystem and touch some of the ocean's most magnificent species. For all ages.
.
Gulf of Maine, Explained This series of brief (< 5 minutes) videos presents nuggets of scientific information about the Gulf of Maine in easily digestible format.
Community Science Investigations Two investigations that you can do at the ocean that will contribute to scientific work relevant to the Gulf of Maine. One focuses on tracking invasive crabs in the intertidal zone, and the other focuses on documenting coastal flooding resulting from sea level rise.
Beanstack summer reading  challenge opens Monday, June 13- August 31. Log the time you read to earn badges. Read all 10 hours and attend at least one library program (virtually or in-person) to complete this challenge. Note: You can log your reading on Beanstack but you will also need to log your reading on the library Reading Record and turn it in by September 1st at the library in order to donate to Marine Mammals of Maine.
Look for more resources throughout the summer. Story Time will also feature several ocean themes this summer.
The Summer Reading program is sponsored by Pieceworks, Inc.; Revision Energy; Joann Pease, C.P.A.; individual donors; and the Liberty Library.