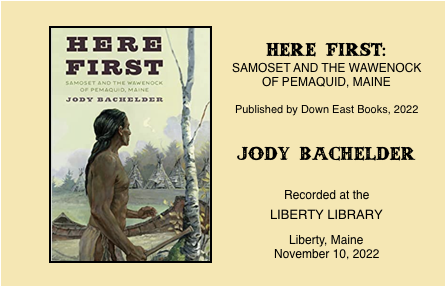 Watch a recording of the program.
The Traveling Sisters
Travel along with Shelley Lance-Fulk and Jacklyn Amtower on their trip to Madagascar, Zambia, Botswana, the Kalahari and South Africa.
Subscribe to their YouTube channel.
StoryWalk®
Liberty Library and Friends of Haystack Mountain are collaborating on a forest-themed StoryWalk® for families to enjoy along the Haystack Mountain Trail. As you walk along the woods path, you will find posts with laminated pages of the book, Over in the Forest, by Marianne Berkes and illustrated by Jill Dubin.
.The StoryWalk® will be set up until mid-December. Follow the tracks of ten woodland animals but . . . uh-oh . . . watch out for the skunk! To the rhythm of "Over in the Meadow," leap like a squirrel, dunk like a raccoon, and pounce like a fox. Count the babies and search for ten hidden forest animals. A delightful introduction to woodland habitats!
.The book is Over in the Forest is on display in the Children's Room at the library.
.