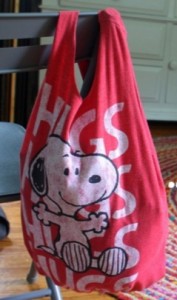 Saturday, February 13, 1– 3:00pm
Laurie Foy from Liberty Graphics will demonstrate how to make a bag from a tee shirt. Bring your own tee shirt or use a shirt generously donated by Liberty Graphics. Bring a pair of fabric scissors. No sewing required. No fee and fun for all ages.
Note: If you bring their own t-shirt, make sure that it DOES NOT have side seams. It needs to be a regular tube style shirt.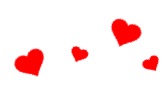 Just in time for Valentine's Day!