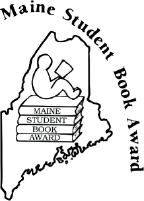 The winners of the 2019 Maine Student Book Award book are Refugee by Alan Gratz. For runners up and to see next year's list, go to the MSBA website at https://msba.umeedu.maine.edu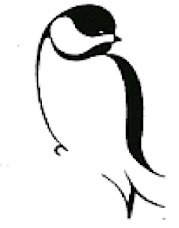 The winner of the 2019 Chickadee Award is Shark Lady: The True Story of How Eugenie Clark Became the Ocean's Most Fearless Scientist by Jess Keating and Marta Alvarez Miguens. For runners up and to see next year's list, go to the The Chickadee Award website at sites.google.com/site/thechickadeeaward
The 2019 ALA Book & Media Award Winners:
Newbery Medal – Merci Suárez Changes Gears by Meg Medina
Caldecott Medal – Hello Lighthouse illustrated and written by Sophie Blackall
Theodor Seuss Geisel Award – Fox the Tiger written and illustrated by Corey R. Tabor
For more winners and honor books, see American Library Association – Association of Library Services for Children.
The Lupine Award honors a living author or illustrator who is a resident of Maine, or who has created a work whose focus is Maine. Miss Rumphius by Barbara Cooney, the beloved Maine author and artist, was the inspiration for the Lupine Award given by the Youth Services Section of the Maine Library Association.
This year's Picture Book Winner is We Don't Eat Our Classmates by Ryan T. Higgins.
The Picture Book Honor is There's a Dinosaur on the 13th Floor by Wade Bradford, illustrated by Kevin Hawkes.
The Juvenile/Young Adult Winner is The Mad Wolf's Daughter by Diane Magras (Diane did a program at the library in April.). The Juvenile/Young Adult Honor is What the Wind Can Tell You by Sarah Marie A. Jette. All the books are available for borrow at the library.
The Katahdin Lifetime Achievement Award Winner is Dwight Kuhn of Dexter, Maine. If you have ever read a "Ranger Rick" magazine, you likely have seen some of Dwight's photographs.