CloudLibrary_Quick-Start-DownloadLibrary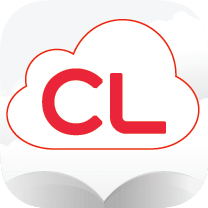 Go to cloudLibrary or click on the green MAINE INFONET link on the right sidebar.
First, you have to download the app.
Download the cloudLibrary app for your device
Using the drop down menu, select your country, state, library (Liberty: Ivan O. Davis-Liberty Library), and enter your library ID. No PIN required. If you don't know your number, contact the library. 
Click agree to terms and log in. You should only need to do this the first time.
Then browse, borrow, and read. There is a 3-week borrowing period.
You can sync books across devices so you can browse and borrow on your computer and download to listen or read on your portable device. You can download the book at the library to read at home or listen to in the car without an internet connection. For more information, go to http://www.maineinfonet.org/downloadlibrary
Lending Policies
Borrowing – You can borrow up to 3 titles at a time. There is a 3-week borrowing period.
Returning – You can be returned before they expire. You can return an item early. Go to 'My Books' to return (check in) the item.
Renewing – It is not possible to renew items. This is dictated by the publisher, not the library or vendor. However, the item can be checked back out again if there is no one waiting for it, and your device will remember where you left off.
Fines – None. At the end of the checkout period the book returns automatically and will no longer be on your account. If you transferred the book to a portable device from your computer, the file on that device will have expired after the "due date" and you will no longer be able to access it.
Holds – The current model used by publishers dictates that eBooks and eAudiobooks be treated in the same way we lend physical items, which results in a one-copy/one user model.
You can place up to 3 items on hold at a time.
When you place a hold on an item, the screen will display the number of days until the item is available. If the initial dialog doesn't show the number, try refreshing your screen by selecting 'My Books' and then select the item in your holds listing.
When the item is returned to the library, a message will appear in your Message Center telling you the title is available for checkout. You will have three days to checkout the item before the hold is removed.
You can set up email notification through 'My Books' under your settings > account profile.
You can cancel a hold by going to My Books and find your Holds. Remove the hold for the item that you no longer want.
Reading history – Your history is automatically saved, but you can choose to opt out or delete it.
Bookmarks – Bookmarks are saved in the cloudLibrary. When you check out a book again that you have bookmarked previously, your bookmarks will reappear.
Log out – Once you have downloaded the app and signed in, your device will remember your account. Some apps allow you to add another account. If it is not a shared device, be sure to log out (usually in 'Settings' on most devices).
Devices that are compatible with the cloudLibrary app:
Tablets
Laptops
Smart Phones
Nook readers
Kobo eReaders
Kindle Fire (2nd generation or newer)
Desktop computers
Iphones, Ipads, Ipod Touch
Using the CloudLibrary with a Kindle HD or Kindle Fire (New January 17, 2017) – Detailed instructions for using the Kindle Fire and the Kindle HD are located at: http://www.yourcloudlibrary.com/index.php/en-us/get-the-app/kindle-fire The CloudLibrary App is NOT available directly through the Amazon App store, as Amazon has not allowed it to be made available there.
Devices that will not work:
eInk Kindles (such as the Kindle E-reader or Paperwhite)
Ipods
Mp3 players that do not support apps
Audiobooks As with ebooks, downloadable audiobook playback is App based. This provides a simple and intuitive interface for playback of audiobooks. It does, however, mean that audiobook playback is limited to app-capable devices, such as phones, computers, iPod Touch, etc. Basic MP3 players are not supported at this time.
 NEED MORE HELP? Through your cloudLibrary account, click on 'About'. Click Online Help.
If you need more individualized assistance
contact
your library directly and they can help you!