Two pieces of artwork have been acquired by the library in memory of local residents who have recently passed. The Barred Owl sculpture is in memory of H.L. Whitney. It was carved by Ted Mohlie of Waldoboro.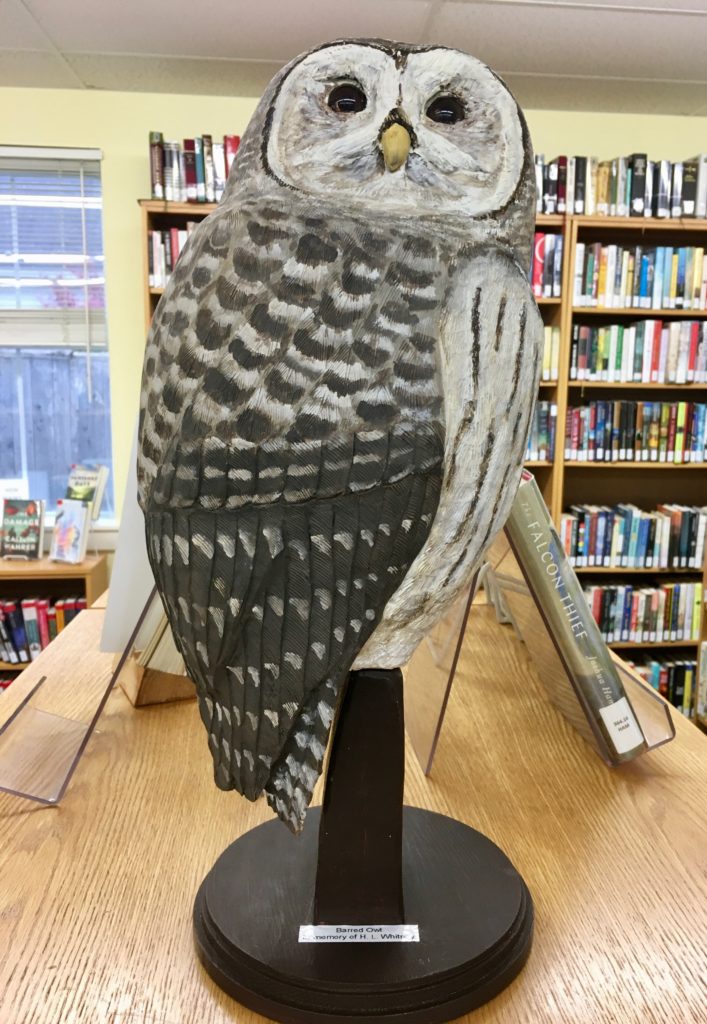 "Story Time" is an 18″ x 24″ acrylic painting by Tania Amazeen-Jones of Washington and purchased from the Waldoboro Public Library online auction in memory of Dake (Ian) Collins.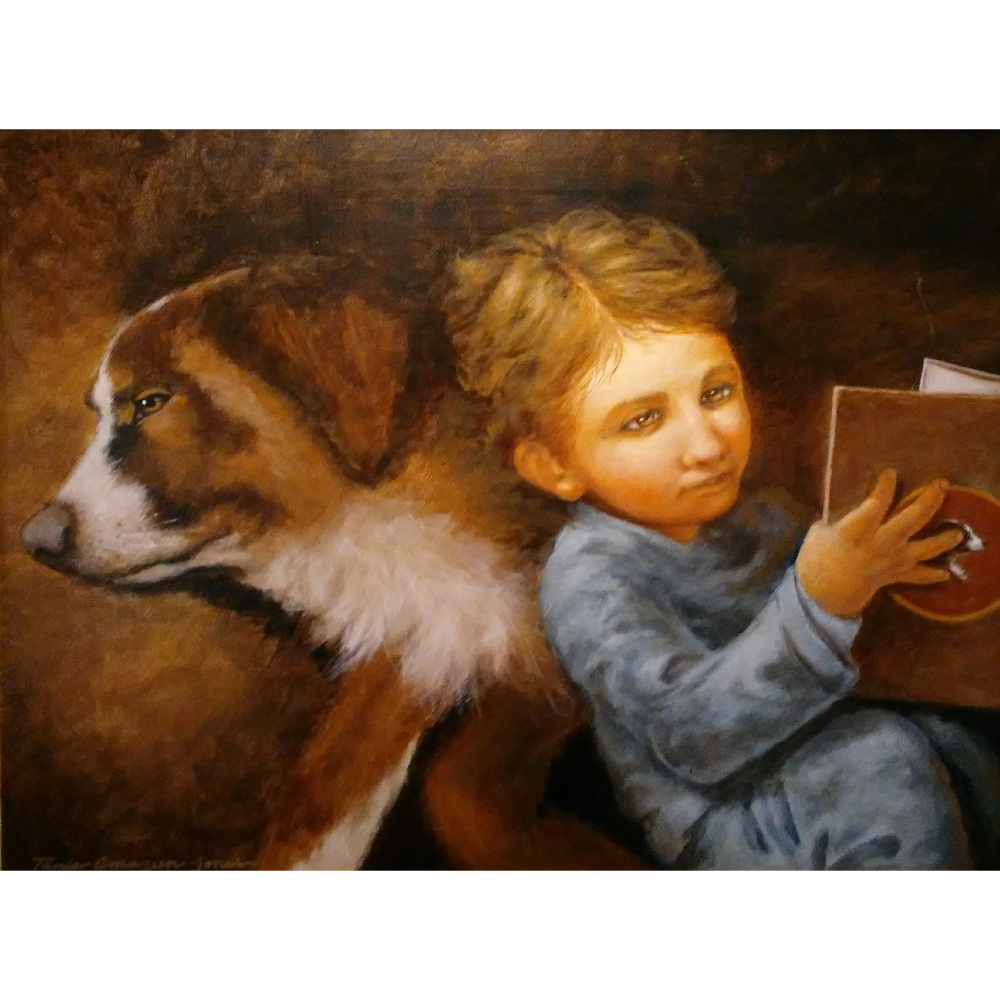 The Pilcrow Foundation*
The Liberty Library was awarded a Children's Book Project Grant from The Pilcrow Foundation. The Pilcrow Foundation, a national non-profit public charity, provides a 2-to-1 match to rural public libraries. Our local sponsor will be the monies donated to the library in memory of Loring Peavey.
* Pilcrow: a symbol used to mark a new paragraph ¶
.
Our wish is that the artwork and children's books will enrich those who visit the library just as the ones who are remembered did for many years.