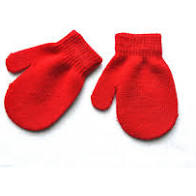 It is the time of year when thoughts go to the coming winter and keeping our smaller residents warm in the midst of the long, cold season. We are collecting mittens and hats for the children of Waldo County, so get your knitting needles and crochet hooks clicking and clacking  soon to fill our basket!
.
As in the past, the need is great for mittens in small sizes, up to age 5, for the Head Start program at WaldoCAP. The mittens we bring there are distributed throughout Waldo County. They also can use some hats in small sizes for the children and will take some hats and mittens for older children and adults for Family Services as well.
.
Walker School in Liberty is always so appreciative of small and larger mittens and hats for the children who attend school there.
.
We will not be collecting new and used coats this winter. I hope you can locate another place who will welcome them.
.
Need yarn for your projects?
There is lots of yarn in the basket. Stop in and pick up some. Patterns are available: