We are selling raffle tickets for two items this summer. Tickets for each item are $5.00. Winners will be drawn at the Ice Cream Social on August 25th. Both items are on display at the library.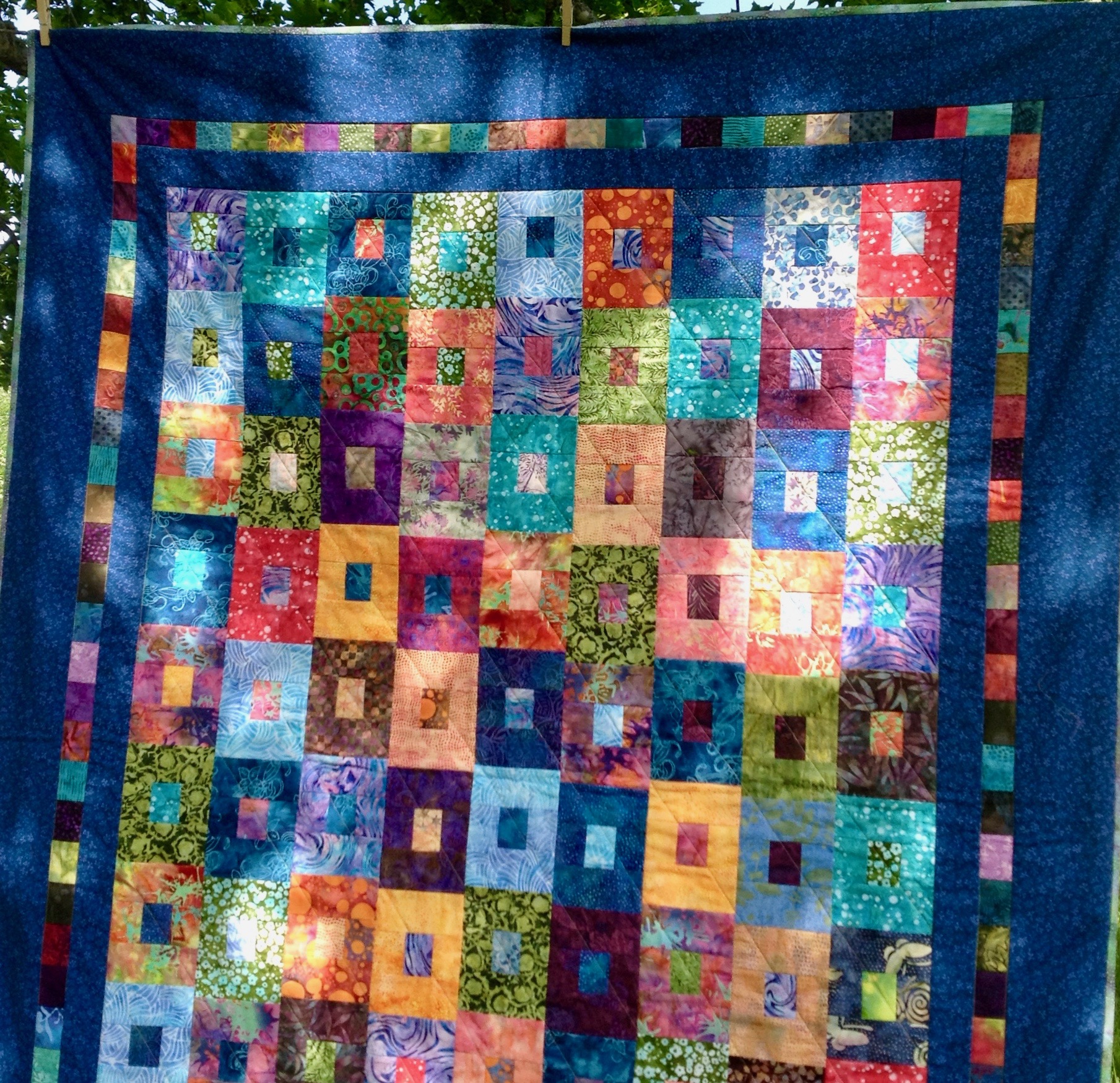 1. Titled "The Colors of Maine", this quilt is made of batik fabrics, machine pieced and machine quilted by Susan Chapin of Liberty.  It is 54″x72″. It brings to mind ferns, pine trees, goldenrod, purple asters, goldfinch, bluebirds, the waters of our ocean, lakes and ponds, blue skies……..everything that surrounds us!
2.  An Oak Ice Box replica made by Jon Dean of Liberty.