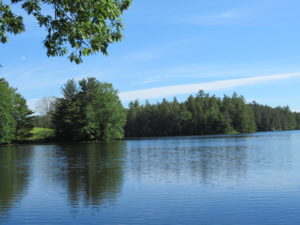 Tuesday November 17th 6:30PM (virtual)
Learn from the Georges River Land Trust about their newest conservation project in Stevens Pond to permanently conserve the northern portion of Quigg Island.  The land trust is eager to continue the long-held practice of wise stewardship and management of the forest, as had been done by two members of the Robbins family of Searsmont while allowing public access.  This Zoom gathering is intended to encourage  residents to ask questions, offer ideas or comments about what you would like to see relative to the care of the island going forward to benefit the community. The property will be open to the public, via the water access off Route 173. The Land Trust sees the opportunity to steward this property as a partnership with the community and so hopes to hear from citizens in this conversation. Georges River Land Trust is an equal opportunity provider.
.
Register and the Zoom link will be sent to you on November 16th.