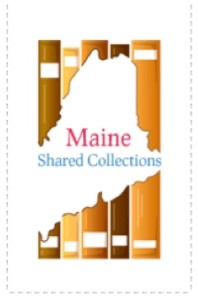 The Maine Shared Collections Strategy (MSCS) brings together eight of Maine's largest libraries, plus the state's consortium, Maine InfoNet, in an effort to create a strategy for the shared management of print collections in the state.
When searching at MaineCat (the Statewide Catalog combines and links library collections across the state), you might see a screen that looks like this:http://mainecat.maine.edu/record=b11956901~S0. This is an indication of e-book and print-on-demand records available.
These records link to electronic copies of public domain titles made available by HathiTrust and Google Books. The records are part of Maine Shared Collection Strategy's (MSCS) efforts to provide Electronic-On-Demand and Print-On-Demand services to the wider Maine community.
The purpose of these services is to provide a choice between print and electronic book delivery when both are possible, and to provide access to many titles previously unavailable in Maine library catalogs.
For more information about the services please see:
http://maineinfonet.org/mscs/updates/e-book-on-demand-eod-print-on-demand-pod-service-guidelines
MSCS have also worked with the HathiTrust to create a "Maine Collection" which brings together Maine related items in the HathiTrust's digital collection. Maine is the first state to have such a collection: http://babel.hathitrust.org/cgi/mb?a=listis;c=788484338
For example, here is the record available for Maine place names and the peopling of its towns Click 'Full view' to read. There is a 'Find' feature in top, right corner.