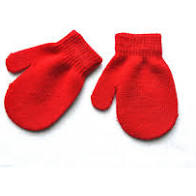 This fall we delivered to WaldoCAP Headstart and Family Services, Maine Families of Waldo County, Walker School, Belfast Soup Kitchen, and Liberty AmVets food pantry. Your generosity has been overwhelming! Everything is so appreciated and makes a difference to someone. This year, we collected:
1 baby blanket
21 nap blankets – knit, crocheted and polar fleece
58 pairs of mittens
38 scarves, cowls and headbands
8 jackets/parkas
137 hats
4 sweaters/ponchos
126 pairs of socks
Although we are finished gathering and distributing for this winter, if you are in need of small projects to keep busy during these winter months, we will be collecting again next fall. Warm hats and mittens are always needed. Thank you for your little acts of kindness!
Simple 2-needle mittens: 3-4 yrs,  4-6 yrs, & 6-8 yrs.
A simple pattern for hats can be found here. Watch cap pattern.  Bear Hat pattern.