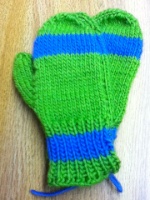 Some of you have been working hard making items for our children and adults in need of warm hats, mittens, cowls and scarves. (Head Start is mostly in need of hats and mittens for 3-5 year olds. They can also use small blankets , 30-40″, for preschoolers to have on their mats for nap time. These can be made from SOFT and washable yarn or sewers could make fleece blankets.) We are also collecting clean adult jackets and coats for the Belfast Soup Kitchen. Here are scheduled dates for you to drop items at the library parking lot:
Tuesday, October 27, from 9-10 am
Friday, October 30, from 2-3 pm
We ask that you put everything in bags – paper for the knit wear, plastic for the coats and jackets. We will be quarantining everything before it is passed along to where it is needed.
More dates will be added for November and through the winter. If you are unable to make these times, please call Jo Peavey at 322-7863 or Sue Chapin at 589-4863.
Thanks so much for all of your knitting and crocheting and for all of the warm thoughts caught in the stitches. It means so much to those who receive them!
Simple 2-needle mittens: 3-4 yrs,  4-6 yrs, & 6-8 yrs.
A simple pattern for hats can be found here. Watch cap pattern.  Bear Hat pattern.