March 1st 'til Completed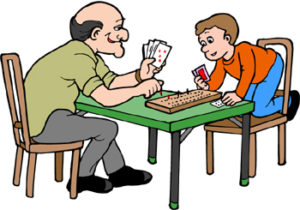 Sign-up by Feb. 29th
It's that time of year when the library will host its own version of March Madness – the 4th annual Cribbage Tournament. Here is how it works:
Matches are head-to-head, scheduled at convenience of the players
Winner of 2 out of 3 games continues in tournament
Matches can take place at the library, during library hours (or call about other arrangements)
Cribbage boards and card decks will be provided (or you can bring your own)
ACC rules followed
Winner's prize: $30 gift certificate to Lori's Cafe
Entry fee is $5.00
All proceeds benefit the Liberty Library
Entry forms are available at the library or download here.
Join the March Madness!